News

GETTING YOUR GARDEN READY FOR AUCTION
Your garden should make a good first impression as  prospective buyers come to inspect your property.
A little bit of work in the garden can go a long way to potentially improving the profit on the sale of your property.
Focus on the lawn, a green lawn freshens up any home and makes a great difference.
Garden beds should be weeded and mulched and fill in any bare spots.
Any pot plants that have become a little leggy or are not in the best of health can be replaced with healthy new ones. The great thing about pots is you can pick them up and take them with you when you move.
Clean up any fences that could do with a lick of paint and replace broken pickets.
Straighten up a fence that has decided to lean over and freshen up a deck with a coat of paint or oil.
Pressure wash any paving to remove any moss and to remove any dirt and grime that has accumulated.
Outdoor and alfresco areas can be spruced up with a clean and declutter anything that might be stored in these areas that don't belong.
Look up and brush away any cobwebs or other things that may have moved in while you weren't looking!.
Everyone likes a nice garden. A little effort will go a long way in the garden and people will envisage themselves spending time outside when they move into their new home.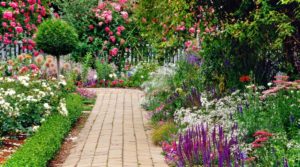 YOUR FIRST AUCTION
So you have inspected the property you wish to purchase and it is to be sold at Auction. Auctions are a very fair and transparent way to buy a property. Before you attend the Auction make sure you are ready to go and know what to expect. The best way to do this is attend a few Auctions and experience the way they are run. Watch how people bid, any strategies used and how the agents work. You can also request a copy of the Contract of Sale and address any concerns you may have or perhaps request changes. For example the time of settlement. Prior to the Auction of the property you plan to buy, make sure you are well prepared with your finance in place. If you are the successful bidder on the property, have your cheque ready to be able to make your deposit on the day. Remember – keep to your budget and don't get carried away and spend more than you can afford!







TIPS FOR LISTING YOUR PROPERTY

The internet is used by potential buyers to find properties that interest them with a click of their mouse. How your property is presented on line will determine whether your potential buyer takes a closer look at your property listing or moves on to the next one. Here are a few tips; Make sure all images are of good quality and show a good snapshot of your property's features. Good light is a major factor. Avoid clutter. Ensure your property is as clean as possible, both inside and out. Take the time to clean up the garden and mow the lawn. Presentation is paramount. The description of your property should be straight to the point. Highlight any special features or improvements and include nearby local amenities like shops, schools or hospital. All of these tips will help to secure an inspection of your property and ultimately a potential sale!